Dental Implants at Wilton Dental & Cosmetics
Complete your smile with our pain-free, durable dental implants.
Contact us today to book a free consultation with our specialists.
Why us?
Our Dentists are experienced and qualified.
Quality implants, with long-term success.
We offer a free initial consultation
We take time to explain the process.
Pain-free procedure.
Modern and conservative techniques for comfort.
Digital guided implants available for precision.
We offer 0% interest payment plans or access your Super.
Sleep/twilight dentistry and happy gas available.
Options for Replacing Missing Teeth

Dental implants are an important investment in your wellbeing, providing a permanent solution for missing teeth.
The Benefits of Implants:
Look and feel like natural teeth.
Can replace single or multiple missing teeth.
Maintain bone structure and prevent further bone loss.
Do not interfere with your healthy teeth.
Have a very high success rate.
Enable you to enjoy the foods you love and have missed.
Improve your oral hygiene.
Lasting solution for missing teeth.
Make you want to smile.
Can be used to secure your dentures.
Payment Plans
At Wilton Dental & Cosmetics we are dedicated to making the smile of your dreams come to life with the choice of 3 types of payment plans to suit you and your needs. Click the link to find out about our payment plan options.

Dental Bridges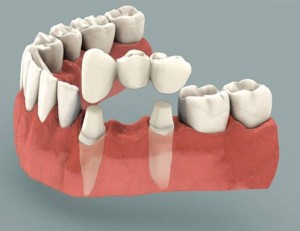 Dental bridges are used to replace missing teeth. They are 2 or more crowns connected together and placed over existing teeth. Dental Bridges can be a great missing tooth solution and are long-lasting and durable. Our highly-experienced and gentle Dentist, Dr Usman, spends the time with his patients and ensures they are as comfortable as possible.
Contact us today for a consultation. Call (02) 4630 9707.
WANT TO LEARN MORE?
Contact us today to schedule a consultation with our gentle and friendly Dentist! Same-day visits available and easy, interest free payment plans. Get started today!
Any surgical or invasive procedure carries risks. Before proceeding, you should seek a second opinion from an appropriately qualified health practitioner.

Dental Implants Wilton, Picton, Appin, Tahmoor, Douglas Park, Wollondilly Shire NSW | (02) 4630 9707