Dentures at Wilton Dental & Cosmetics
Why us?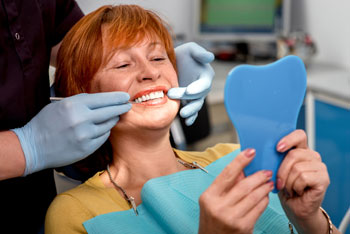 Stable and strong dentures
Eat normally with our dentures
Modern techniques with guess work eliminated
Aesthetic
Very comfortable
Full dentures can be a challenge and it's our aim to make it easy for you. We understand that dentures is a combination of art and science. We use modern technology and state-of-the art materials to provide you with strong and beautiful dentures. Call for an appointment today.
Fixing a Loose or Painful Denture
If you wear a full denture that has become loose there are ways to fix it:
Reline the denture
Make a new complete denture
Support the denture with implants placed in the patients jaw (our recommended solution)
We are proud to have a long list of happy customers who have had their dentures fixed to perfection within days.
Complete Denture Stages of Construction.
Consult and impressions are taken on first visit.
Secondary impressions on second visit.
Bite check done on visit 3.
Trial is done on visit 4.
Denture is issued on the fifth visit.
Implant Denture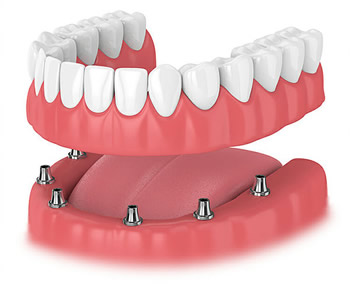 Keep your dentures in with our implant dentures. Our simple and modern implant procedures ensure your dentures are fixed in place.  We recommend booking your appointment as soon as possible to ensure the jaw bone is in tact and hasn't disintegrated.
The Implant Denture Process:
Free consultation and referral for CT scan
Secondary consultation to review the patients treatment plan
Procedure of placing implants
Review and take x-rays to monitor healing
Impressions are taken for denture
Trial the implant denture for comfort, fit and aesthetics
Denture is inserted and job finished
Partial Dentures
Partial dentures are made up of either plastic or metal. Metal ones are always better as they are thinner. They fill up the space for one or more teeth. They usually require 3 to 4 visits and are generally very successful. We work along with a team of very successful prosthetists who have been making dentures for us for years.
Want to learn more?
Contact us and schedule your appointment today. CONTACT US

Dentures Wilton, Picton, Appin, Tahmoor, Douglas Park, Wollondilly Shire NSW | (02) 4630 9707