Emergency Dentistry at
Wilton Dental & Cosmetics
Have a dental emergency?
At Wilton Dental & Cosmetics we will attend to your emergency the same day and provide pain-free, stress-free dental care, with payment plans available.
Don't let it jeopardise your oral health and put you at risk of further damage. Call us now.
What is considered a dental emergency?
Some common emergency dental situations include: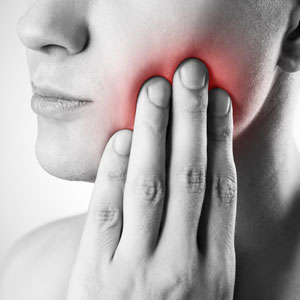 Toothache or pain
An infection or abscess
Wisdom teeth or gum infection
A knocked-out tooth
Cracked, broken or chipped teeth
A damaged crown, bridge or filling
Swollen gums or facial swelling
Not sure if your case qualifies as a dental emergency? That's okay, our friendly staff will discuss with you, and assess your needs.
Frequently Asked Questions:
How should I care for my knocked-out tooth until I can see the dentist?
Dentist Dr Khurram Usman advises patients with a knocked-out tooth to avoid handling it. If possible, place the tooth back in the socket but take care not to swallow it. If the tooth doesn't stay in place, put it in a container of milk or your saliva. If your mouth is bleeding, apply pressure with a wet, cold compress to the tooth socket and see one of our dental professionals as soon as possible.
What to do for a toothache?
Use warm water to rinse you mouth and use dental floss to clean any food that may be caught between teeth. Apply a cold compress to the cheek area and book in a check-up with a dentist immediately.
What to do for a broken tooth?
Gently clean any debris from the mouth with warm water and apply pressure to the area with a clean cloth or towel. Seek the assistance from your local dentist immediately.
Are there any ways to prevent dental emergencies?
While it may not be possible to avoid all dental emergencies, there are some things you can do to decrease the chance that you will experience one. These include:
Brush twice a day to prevent tartar build up
Always use fluoride toothpaste to strengthen enamel and prevent decay
Floss everyday to prevent decay
Wear a mouth guard during sport
Avoiding chewing on hard substances such as ice or hard candy that can crack teeth
Avoid very sticky/chewy candy that can pull out old fillings
Never use teeth to rip or tear packaging
Will X-rays be needed?
Sometimes but not always. When X-rays are required, we use low-radiation ones. They give your dentist a clearer picture of your mouth to ensure that we catch any problems. We will proceed with treatment as quickly as possible to get you out of pain and back to your day.
Want to Learn More?
If you've been putting up with pain, don't wait any longer to seek treatment. Contact us today, and we'll get you in as soon as possible.

Emergency Dentist Wilton, Picton, Appin, Tahmoor, Douglas Park, Wollondilly Shire NSW | (02) 4630 9707