Implant Dentures at Wilton Dental & Cosmetics
Ready for Your Best Smile?
Are you sick and tired of loose and annoying dentures? At Wilton Dental & Cosmetics, we have the answer for you! Implant dentures are a permanent and stable solution that will restore your smile and confidence! Prices starting from as low as $8,900*. Choose from a variety of payment plans tailored to suit you and your needs.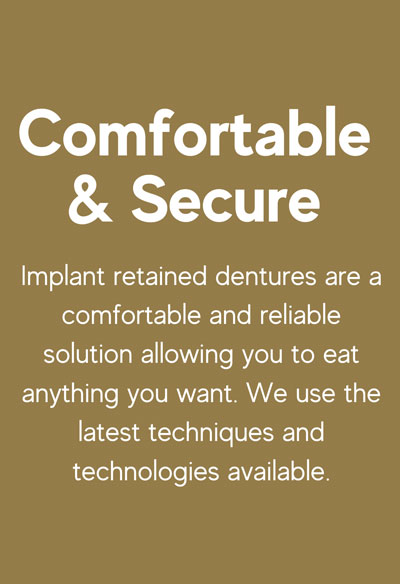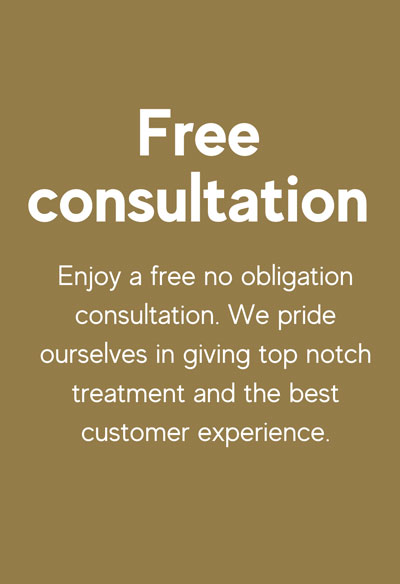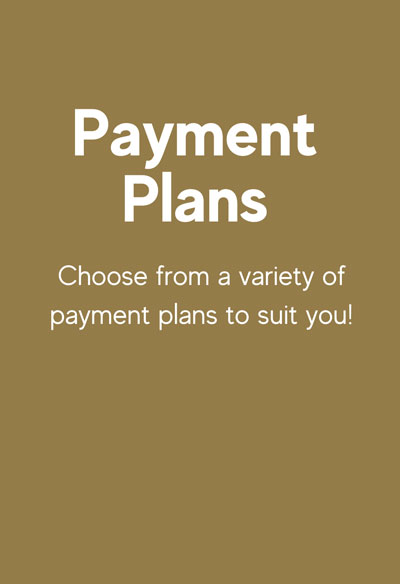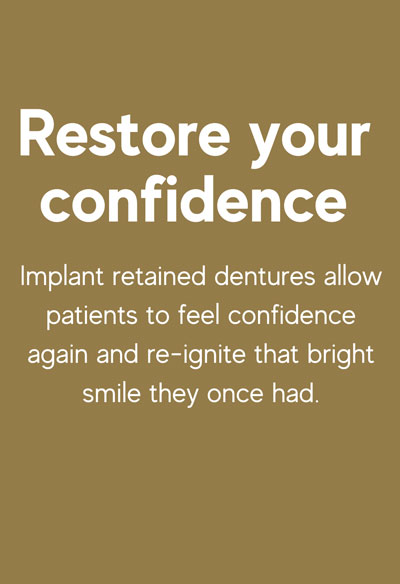 What is the procedure?
Stage 1 – Planning
HISTORY – We take a detailed medical and dental history to ensure that you are a suitable candidate for this treatment.
X-RAYS - We need to take a 3D X-Ray to make sure that the measurements we need for your bone are accurate.
IMPRESSIONS – We need to make a model of your mouth to construct a temporary denture (more on this in stage 2) for you to wear while the implants are healing.
TEAMWORK – We involve all the members of our team and discuss your case in great depth to ensure that we are well in control of the situation and can give you the best result possible.

Stage 2 – Minor Surgery
PROCEDURE
This minor surgery is performed right here on our state-of-the-art dental chair. Our expert team offers this pain-free surgery with two types of anesthesia options. Our first option is a sedation formula. This involves giving you a relaxing medication for the night before and an hour before your procedure, to ensure that you are super relaxed. Our second option is for our resident anesthesiologist to put you into a comfortable sleep whilst monitoring you throughout. For more information on sleep dentistry click here.
We will then make small incisions into the gum, place the implants into the jawbone and then stitch the gums over the top (it really is as simple as that!) We issue you with a temporary traditional denture to wear during the 2-3 months while the implants fuse with your bone. While most people have no issues dealing with the implants, we provide you with pain killers to ensure that there is absolutely no pain during or after the treatment.

Stage 3 – Check Up
POST PROCEDURE
After 2-3 months, we check to see that the implants are ready for the next stage of treatment by taking an X-Ray. Once we are happy, we make a very small cut to see the top of the implant and place a healing cap – this shapes the gums around the implant. After 2 weeks the healing caps can be replaced with regular abutments, ready for your final permanent denture.


Stage 4 – Denture
PROSTHETIST
We refer you to the denture -making specialists on our team who then make you the best denture for you. This process can take a further few weeks, but we promise, once you are done, you won't be able to stop smiling! Remember to keep visiting your prosthetist every 6 months to tighten any connections becoming loose and keep the denture in perfect condition.
*Ts and Cs may apply.
Offering Care When You Need It
We offer same-day appointments and are open late for your convenience. Emergency care is available if you have a toothache, cracked tooth or another dental emergency. Contact us today to book an appointment. Ask about our New Patient Special!
CONTACT US

Wilton Implant Dentures | (02) 4630 9707